FULL MOUTH REHABILITATION IN JABALPUR BEST DENTAL CLINIC
FULL MOUTH REHABILITATION AT JABALPUR
Full mouth rehabilitation is a combination of Aesthetics and Restorative dentistry to rebuild and/ or replace all the teeth in your mouth. With a fully functional set of natural-looking teeth and a perfect bite, you can now eat all that you want, while looking younger and more confident.
At The Dr Mulchandani's Advanced Dental Clinic in Jabalpur, we follow a methodical and personalized approach, where we prioritize function, form, bite, and aesthetics, for the TMJ, oral muscles, and structures to work in sync as one unit. Every patient receives a 2-4 day trial run with the new set of teeth, before fixing them permanently. This not only helps the patients get used to new crowns but also gives them the opportunity to speak with the dentist regarding any discomfort in the trial-run, if any.
FULL MOUTH REHABILITATION PROCEDURE
After an in-depth study, our team of Specialists in Jabalpur will provide the most efficient treatment options that could include Dental Implants, Gum Treatment, Restorative Dentistry (Crowns/ Bridges), Smile Correction, Root Canal Treatment or Cavity Filling for decayed teeth, Extraction of teeth which cannot be salvaged, etc
DR MULCHANDANI'S ADVANCED DENTAL CLINIC IN JABALPUR BEST TREATMENT OF FULL MOUTH REHABILITATION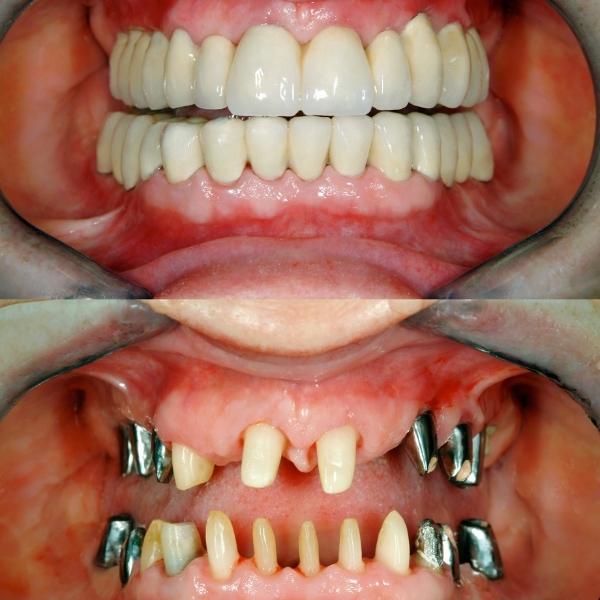 WHO REQUIRE FULL MOUTH REHABILITATION PROCEDURE
Individuals facing multiple dental issues in their entire mouths require comprehensive treatments and improvement of both, Function and Aesthetics. These individuals may exhibit multiple missing teeth, loose teeth, teeth extensive fillings that are failing or exhibiting decay, cracked or broken teeth, or badly worn teeth due to bruxism (teeth grinding) or other habits.
FULL MOUTH REHABILITION GALLERY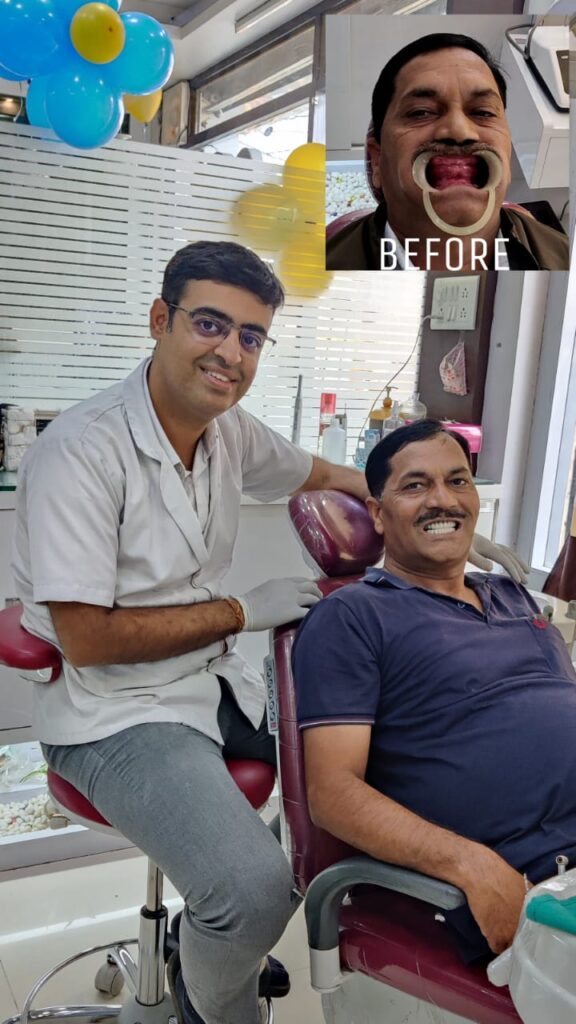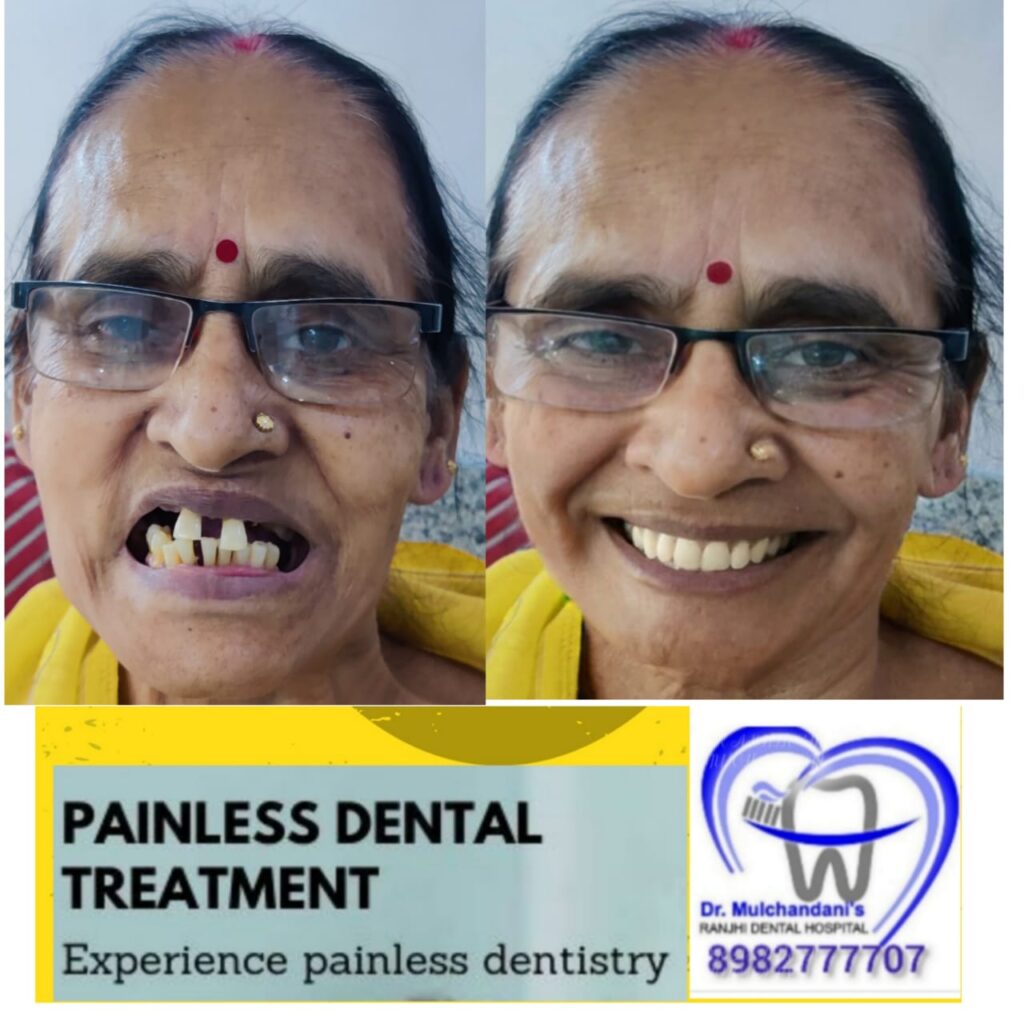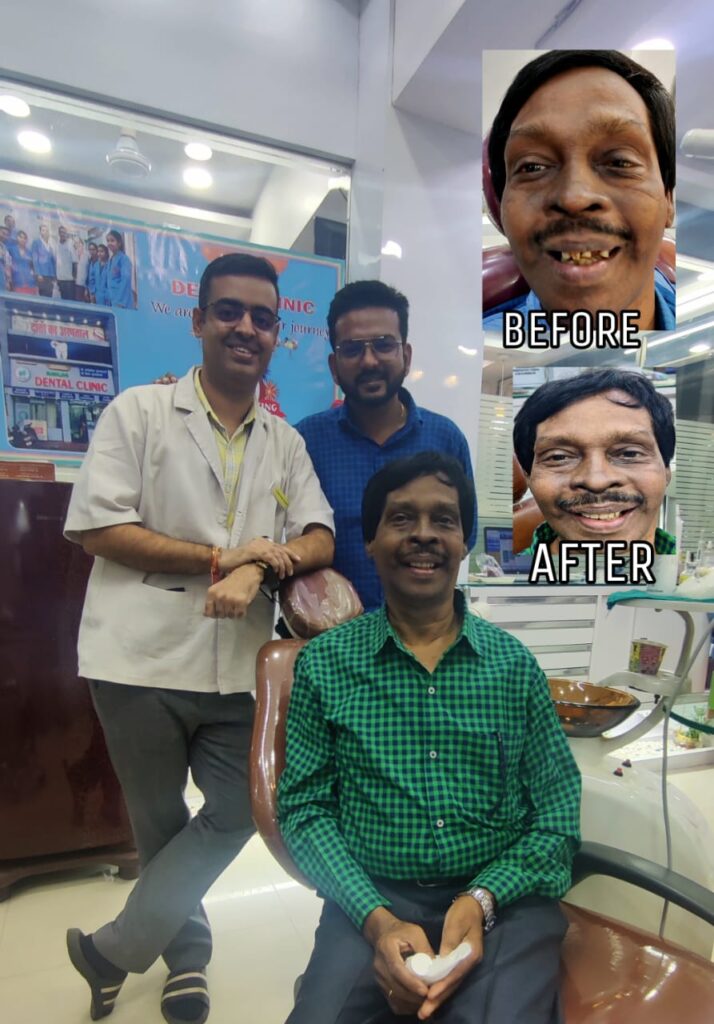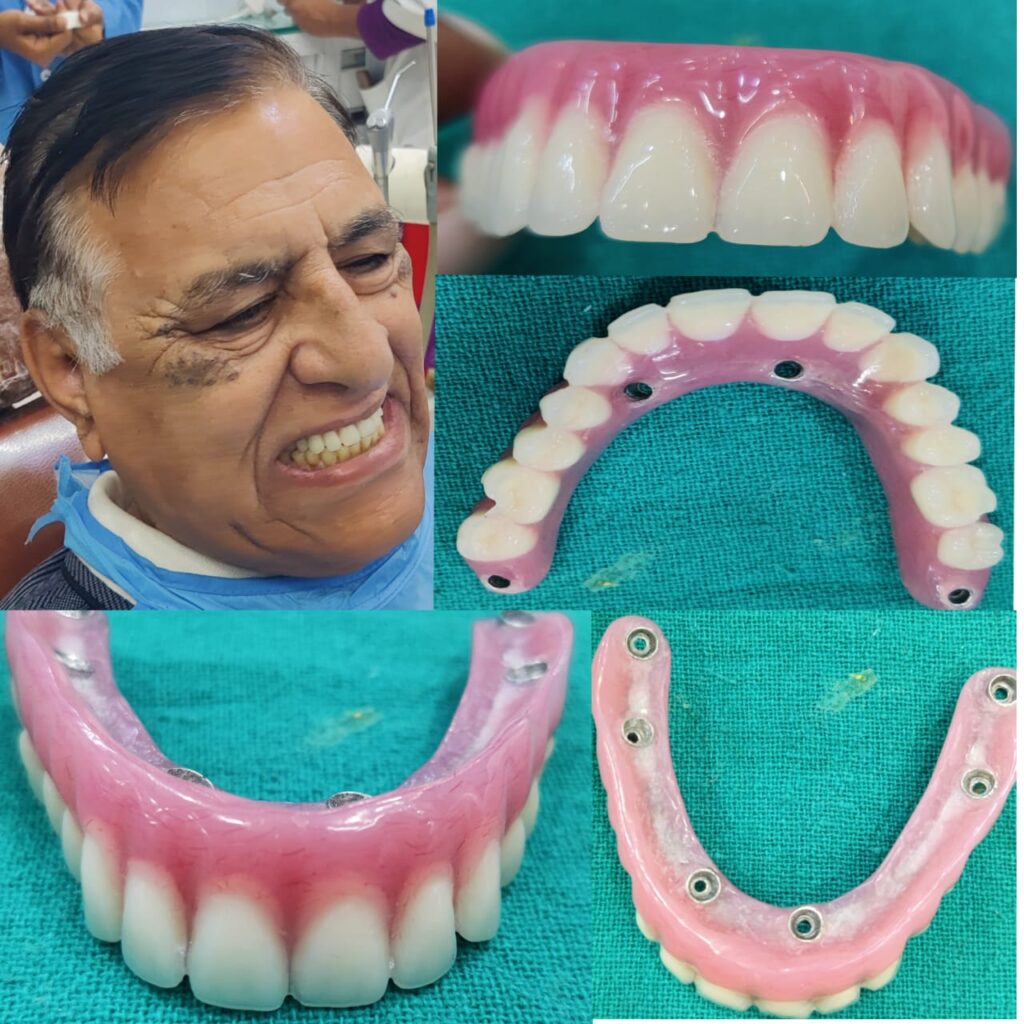 Full Mouth Rehabilitation
Orthodontic(Dental Braces)